News
Fall 2011
New Small From Factor NetSentron the NS8O
While working on the next major release 4.X we are able to support more hardware.  The NS8O is a small form factor that will replace the NS50.  It includes a faster processor and 2GB of memory.  This allow for more active connections.  Upto 100 users could be managed through the NS8O at a time.  The price for the NS8O is the same as the NS50 which is $1200 and includes one year support and updates. 
Fall 2009
Updated Documentation How to configure PPTP and New NetSentron Manual
While KDI is working on the next major release of the NetSentron we have updated the manual for the current release and provided a 'how to' manual to configure a secure PPTP connection through the internet.
The 8 page PPTP configuration guide can downloaded here.
Summer 2009
US Marine Corps Bans Social Media Sites Claiming Security Risks
As of August 3, 2009, the CIO of the US Marines has banned access via the Corps' network to social media sites such as Facebook, Twitter & MySpace. The resulting discussion illuminates the controversy of whether to allow access to such sites in the workplace.
If required, the NetSentron's true content filter can be programmed to block such sites.
Spring 2009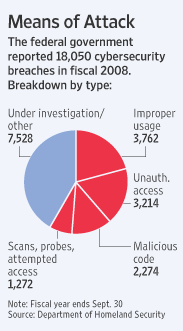 Wall Street Journal Reports Break-In of Fighter-Jet Project Computer Files, Shows Homeland Security Figures for Actual 2008 Cyber Security Attacks
On April 19, 2009, the Wall Street Journal published this story about the break-in and theft of sensitive development data for the new $300 Billion Joint Strike Fighter project. The chart of over 18,000 reported Cyber Attack methods on US federal government assets was included. NetSentron analysts conclude that it is highly likely that even more attacks went either undetected or unreported, and this story serves to highlight how prevalent network insecurity is.
Black List Upgrade NetSentron Patch Released.
Patch 3.3.0 was released March 18, 2009.  The starting point of all Internet content filters is a black list which automatically bans known inappropriate websites. When combined with true content filter technology such as the NetSentron has, a very effective product results. The NetSentron black list is updated periodically to include new bad sites. We had 65 categories of blacklists and added 17 new categories with this update.
Enterprise-Level Protection Feature Released.
As of June, 2009, Patch 3.3.1 adds more enterprise features to our firewall. The main improvement is the ability to ensure that traffic going out of the NetSentron is only traffic that is allowed by the administrator settings. In fact, all outgoing ports are now blocked by default unless specifically allowed. This is an advanced feature that is found in enterprise-class firewalls. This patch protects you from persons or malicious applications that may try to "hack out" and damage other networks and locations from your network.
Early 2009
Windows PPTP VPN Through NetSentron Now Available.
For users wanting to connect to a Windows machine behind a NetSentron using Windows VPN, we have developed procedures and a manual. PPTP is much less secure than the built-in IPSec NetSentron VPN. Use PPTP at your own risk. Contact us for How To documentation.
Small Form Factor NetSentron Now Available.
Our technicians have concluded final testing of a new, smaller and more affordable NetSentron. Specifically designed for organizations with 50 or fewer concurrent Internet users, the SFF NetSentron offers all of the standard powerful features plus one of either remote access/VPN OR true content filtering.
NetSentron Auto Backup Patch Released.
Continuing the succession of support and development for our products, we have issued a patch that performs a function requested by some of our resellers. For those clients of ours who manage their own NetSentron, it eliminates a hassle by backing up config files to our server.  This will allow rapid reloading of client-specific NetSentron settings should a major issue occur.
NetSentron Parent Co. KDI Issues Brand New Website.
In conjunction with the complete overhaul of the NetSentron product website, KDI has released a totally new website detailing services available from the parent company. If you are seeking effective custom software, networking hardware or support solutions provided by well-rounded, helpful experts, check out www.kdi.ca today!
Do You Know How the NetSentron Works?